People Behind Our Success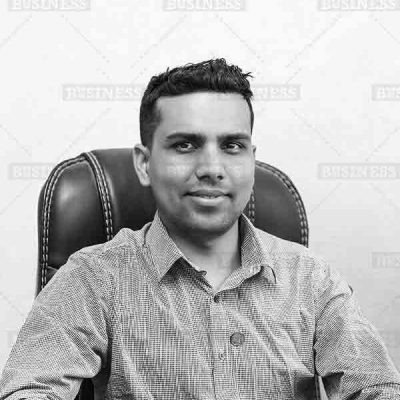 Ujjwal
Founder, Lead Architect, Urban Planner
… Architect, Educator, Writer & Urban Planner from Kathmandu Nepal. He designs Buildings.
He Says," we as architects, must be very careful when designing built spaces, because, the spaces we design, also, in turn design people's behavior and attitude.  Architecture practice should, therefore, be a virtuous cycle of "creating, enriching and inspiring."
He Wants to Educate and Inspire and thus change lives  through education, technology and architecture. He used to be course teacher for B.Arch at Acme Engineering College. Presently, He teaches Architecture Basics for Civil Engineering Department at KCC and also is a tutor of various engineering software packages including autoCAD, Sketchup, Revit, etc. He is a visiting faculty at Tribhuvan University-affliate  Institute of Engineering,  Thapathali Campus and Pokhara university-Affliate- Cosmos college.
He holds 5-years Bachelor Degree in Architecture and Masters Degree in urban planning From Institute of Engineering, Pulchowk Campus. His research Interests are Urban Resilience, Architecture & Urbanism, Interior design.
He can be followed through, facebook, twitter, his blog, telephone, or Skype Call
Praveen
Project Architect
Praveen has been with voxel since 2016, after graduating (1st class) from Institute of Engineering, Pulchowk Campus. He believes in maintaining an active and healthy lifestyle with the help of outdoor sports and is a great Sports Enthusiast.
Praveen is a very creative person and occasionally writes poems. He is also a graphic design enthusiast and strongly believes in voxel's motto of creating built spaces, inspiring people and enriching lives. Currently, he is pursuing a masters degree in urban planning from IOE, Pulchowk Campus, Apart from designing great built spaces.
Sohil
Project Architect
Sohil has been with voxel since 2016, after graduating (1st class) in Architecture from Department of Architecture & Urban Planning,  Institute of Engineering, Pulchowk Campus. He has won 1st prize in Architecture in 7th National ASA Architectural Exhibition in 2013 while still, he was a student. He has also won various national level architectural design competitions.
Sohil was interested in Architecture and Design from early childhood, which can be easily seen is his design and graphic works. His acute and meticulous acumen in both the aesthetics and function of any built environment comes from an upbringing in the core area of architecturally rich Patan. This has influenced his design in ways, that incorporates modern methods with traditional and vernacular aesthetical and architectural principles.
He has tremendous interest and skills in digital graphics as well.